Fresh Cell Therapy from Bavaria
The name Dr. Block is backed up by 60 years of experience and exhaustive research in the application of fresh cells / living cells according to the principles of Prof. Dr. Niehans.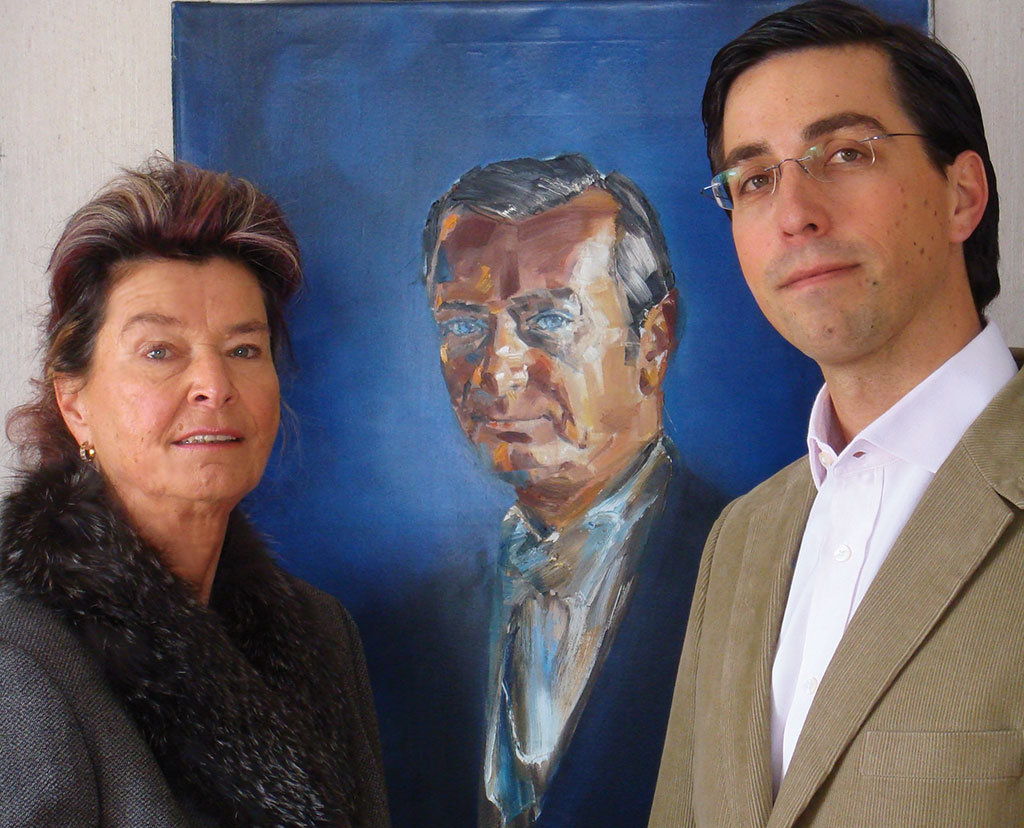 The Original Fresh Cell Therapy / Living Cell Therapy has been more developed and nowadays we apply the Fresh Full Cell Therapy.
Prof. Dr. Siegfried Block studied under Prof. Paul Niehans for many years and began working in cell therapy around 60 years ago.
Today, Mr. Daniel Block, the grandson of Prof. Dr. Siegfried Block, manages the D. Siegfried Block GmbH.
The name Dr. Block represents real Full Cell Therapy, and the D. Siegfried Block GmbH is characterized by the following points in particular:
For over 60 years, the family Dr. Block and now the D. Siegfried Block GmbH exclusively keeps a herd of around 800 mountain sheep for the gaining of full cells. This herd, constructed and selected with the help of Prof. Dr. Siegfried Block, represents a very special type of sheep as regards health and hardiness and is now selected by an experienced breeder according to constitutional and genetic aspects.
Furthermore, we only prepare your individual cell program in our Laboratory Association, with ultra-modern and according to the latest guidelines equipped TÜV and GMP laboratory.
Therefore, the D. Siegfried Block GmbH offers:
One of the highly developed, highly dosed and most diversified Fresh Full Cell Program. – Where other institutes offer only some standard cell extracts, which will be applied on several days, we offer you only highly dosed and individual prepared Fresh Full Cells.
Absolute sterile and ultra-modern Laboratories for the Cell Preparation
One of the most experienced team of Dr. Block, where many members have worked under Prof. Dr. Siegfried Block, works now for the D. Siegfried Block GmbH.
The fact that both, our company and treatment rooms are in Lenggries - just steps away from each other - enables our doctors to inject the individual prepared cell-program in the shortest time.
"It is not important to give life more years,
but to give more life to the years."
(Alexis Carrel)
Full cell treatments are primarily directed at containing the signs of wear and age. It is by no means a new method, and its development can be traced back into antiquity. This therapy is based on the observation that damaged or spent cells can be stimulated and regenerated by living cells from unborn or very young animals.
Scientific studies show that biological ageing begins when we reach the age of thiry. With a fresh full cell therapy everyone who has to keep pace with modern life, for example at work, has the opportunity to regenerate themselves in a completely natural way – without any chemical agents.
The hardy race of mountain sheep is pre-eminently suitable as organ donors. For this reason, we keep our own herd of around 700 mountain sheep for the gaining of full cells. They are bred and kept in the high mountains far away from any damaging environmental effects.
do you want more detailed information about our therapy programs? We will be pleased to send them to you by e-mail or by post.